Reenacting Steinberg.
Self-publishing as self portrait
A sequence of 7 group actions based on a video interview with Saul Steinberg by Sergio Zavoli (Incontro con Saul Steinberg, RAI 1967), focusing on fundamental graphic principles such as appropriation, line making, and identity representation.
At the beginning of the documentary, the famous illustrator shows the interviewer a 'fake Mondrian' hanging close to the dining table in his Manhattan apartment. He had painted it himself –he says– to pay homage to Mondrian as well as to 'embody' and 'digest' him, driven by the same honest appetite of the one 'who eats a chicken with great pleasure'. Fifty years later, we did likewise to Steinberg himself by engaging the workshop participants in a collective reenactment of this and other works featured in the TV documentary. We designed the actions seeking the utter convergence of visual reasoning and bodily motion in space, to revive each artwork's specific principle. Intentional variations in scale, tools and content help to create a critical gap between the action and its graphic reference, preventing formal imitation in favour of a direct involvement.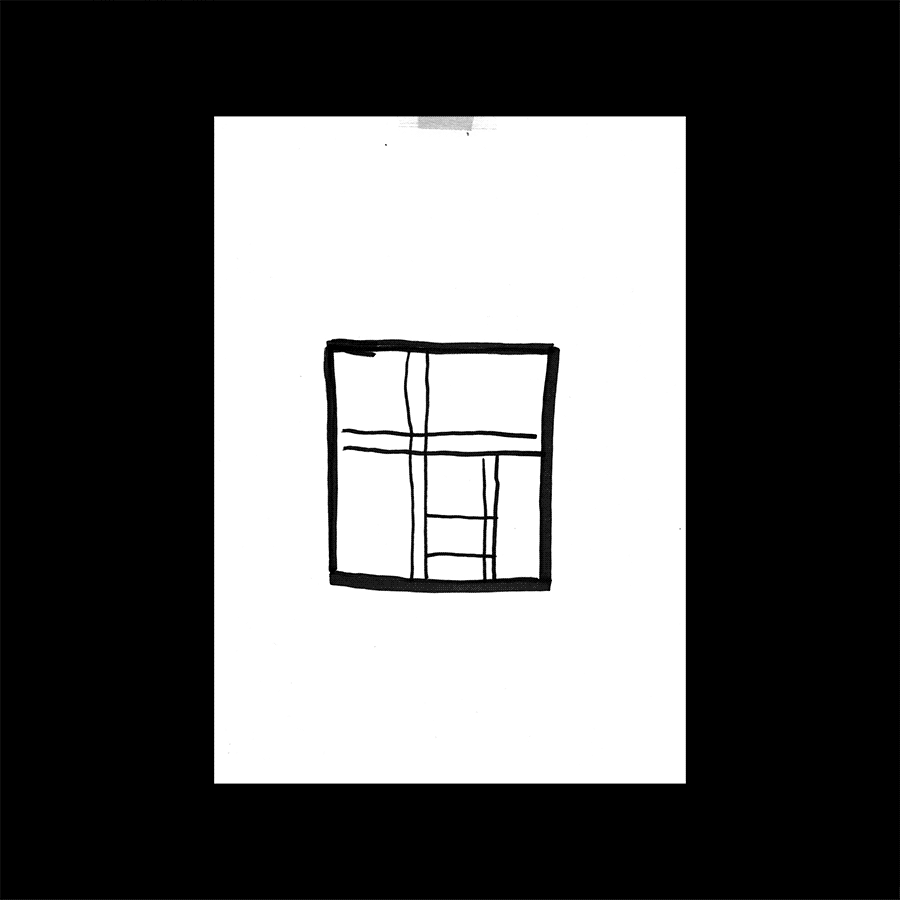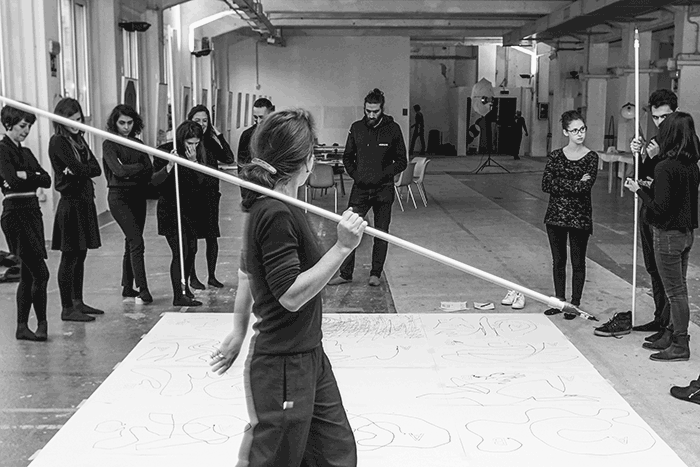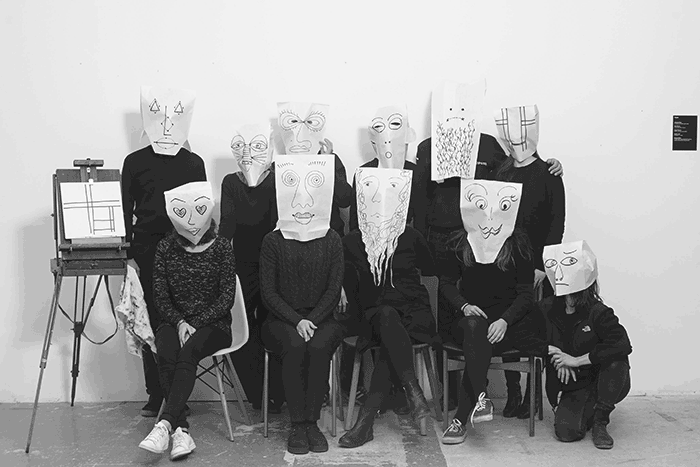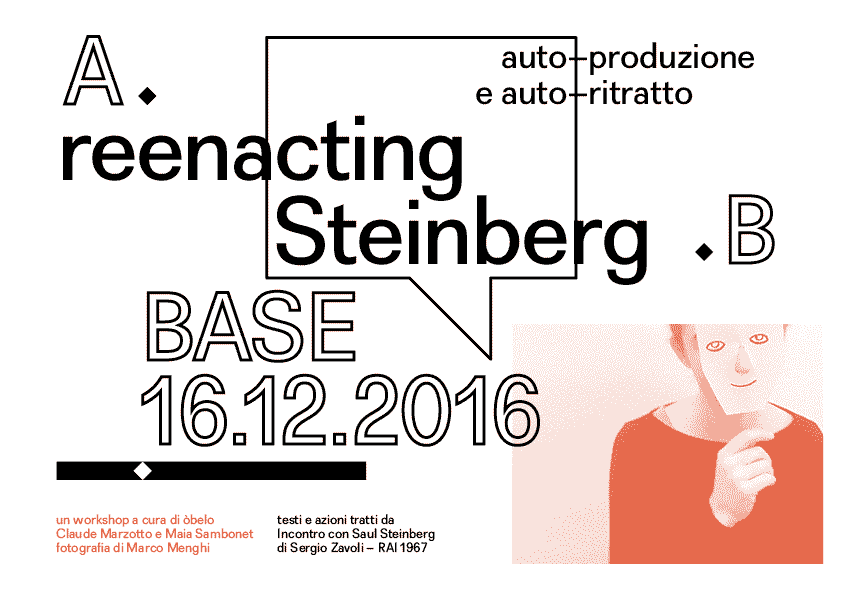 'The nose theory and other masks'
Performative lecture at the book launch 'Performance Society'
by
Books From The Future
(Yvan Martinez and Joshua Trees)
Evening Class
, London
6.7.2017